They are talking about us
Agenda of the Earth Days
February
March
April
May
June
July
August
September
October
November
December
Eco-responsible approach to the end!
At TriMed's we have at heart to be coherent in all that we undertake, also, you will have understood it, in addition to optimizing your company by selling unsold goods or products arriving at expiration date, the goal is to adopt an eco-citizen approach.
This is why we have chosen Infomaniak, a green hosting company, as the host for our website.
A green host? What? The Internet does pollute?
Yes, the numbers are striking: the Internet is the 3rd largest consumer of electricity in the world and it is estimated that nearly 15% of the world's electricity production is consumed by the Web.
But then what is a green web host?
As we know, nowadays, the Internet is developing exponentially and continues to grow. However, hosting all the websites requires a very important consumption of energy and resources. Indeed, each server (which stores the data specific to each website) needs to be powered and cooled continuously, for their proper functioning. The choice of a quality host, which also acts to reduce its carbon footprint on the environment, is therefore very important to us.
For a web host to be considered "green", in other words, eco-friendly, it must actively work to implement sustainable, eco-friendly solutions. This way, the impact on our planet is limited (or even reduced). The values of a green web host help to create a change in user behavior on a global scale.
And what about infomaniak?
At Infomaniak they think that being ecological through their attitude and being socially responsible goes perfectly with the healthy growth of a company. Since 2007 they have created an ecological charter that is part of their daily life.
Their action points?
There are six: energy, their data centers, mobility, environmental and social responsibility (CSR), purchasing and waste.
These are the 6 actions we need to be aware of for the well-being of all!
Carriers
Our choice: Envoi du Net, a local company based in Saint-Laurent du Var, a town near our company in Nice.
In 2021, after the COVID-19, we must consume local for our territories.
Envoi du Net is a turnkey offer that brings together a complete panel of carriers within a single module.
Let's start with DHL, we see them everywhere these yellow trucks but what do they do?
DHL is the world's largest logistics company, based in Bonn, Germany.
The acronym "DHL" stands for the initials of founders Adrian Dalsey, Larry Hillblom and Robert Lynn, a company established in 1969.
380,000 employees work in more than 220 countries to deliver 1,588,000,000 packages per year.
DHL is a pioneer in green logistics.
Does a green carrier exist? What is the DHL GoGreen logo?
Their climate-neutral service GoGreen makes it possible to offset greenhouse gases by investing in internationally recognized climate protection projects.
All projects must generate "Gold Standard VER" credits.
Indeed, their Lesotho project has been certified under the new climate standards for fair trade since 2016.
Companies receive a certificate once a year with the GoGreen logo to share their commitment to the environment.
The goal is to achieve zero emissions by 2050 and to be the industry benchmark for responsible business practices.
The goal is to make logistics more environmentally friendly and sustainable, and to provide a competitive advantage.
Calculation and reporting of carbon emissions, finally some transparency!
Why not consider our more environmentally friendly multi-modal services, which have a lower environmental impact compared to a traditional air freight shipment?
We live sustainability: download the sustainability report.
And what about Chronopost?

La Poste Group, number 2 in Europe, created Chronopost in 1985, based in Paris! Nicely done, La Poste!
3900 employees work in more than 230 countries to enable the delivery of 176 million packages per year.
Chronopost is engaged in the EVE (Engagements Volontaires pour l'Environnement) program since its creation in 2018.
A program for the environment at La Poste?
Yes, moreover Chronopost receives the EVE 2020 award for 100% clean delivery in Paris.
Chronopost delivers to 17 major French cities in 100% electric vehicles, NGV (natural gas for vehicles) and cargo bikes, including Nice and Saint Laurent du Var.
- Reduction of CO2 emissions per package by 35% between 2012 and 2018
- Financing of 2 projects dedicated to the production of cleaner and renewable energy: wind energy in India and methanization / valorization in Brazil
- Efforts on the last mile through the development of local sites, with 7 urban logistics areas including Nice.
Download the Chronopost Corporate Social Responsibility (CSR) report.
And BioLogistic, a subsidiary of Chronopost?
Your health products are delivered under controlled temperature.
Moreover, the respect of the good practices of transport: certification ISO 9001, specific packing and conditioning, traceability of the temperatures in real time.
Let yourself be transported!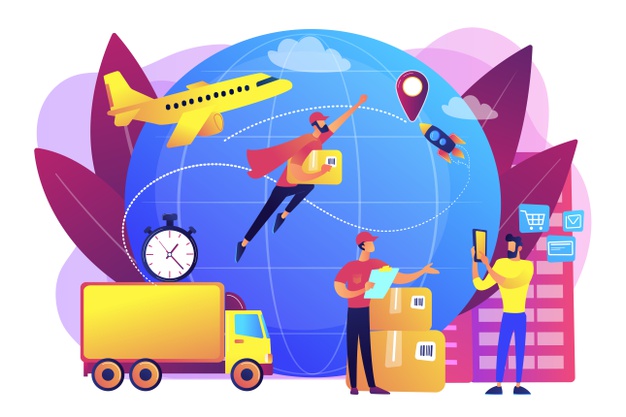 Cyclamed
First of all, let's start by explaining the role of the eco-organization CYCLAMED!
The mission of this non-profit association (under the French law of 1901) is to collect and recycle the expired and unused medicines brought back by patients to pharmacies.
Késako, what is the purpose, what happens to my medicines?
Your expired or unused medications produce energy!
Unused medicines are sent to about 50 Energy Recovery Units, equipped with combustion chamber with a temperature of 80-100°C.
Then, the unused medicines are incinerated and the energy released provides heat and electricity.
From a regulatory aspect, the only solution for safe disposal of unused medicines is incineration.
It is easy to understand that they must be deposited in a pharmacy in order to be recycled in the form of energy recovery, in order to light 7000-8000 homes.
And the humanitarian redistribution of unused medicines: was it good?
Since July 1, 2009, humanitarian redistribution is prohibited in France, following the recommendations of the World Health Organization (WHO).
The risks associated with the breakdown of the pharmaceutical chain, their frequent maladjustment to the country's needs, can be sources of misappropriation or obstacles to the implementation of national health policies.
Tulipe associations for emergency situations such as natural disasters, or International Humanitarian Pharmacy exist to date with new medicines provided by pharmaceutical laboratories.
Tips and figures to be a sorting athlete?
In 2018, 80% of French people report returning their unused human medicines, expired or not, to the pharmacy.
10,827 tons of unused medicines were collected, i.e. 162g/inhabitant.
In 2019, 78% of French people declared to bring back their unused medicines, 10,675 tons of unused medicines were collected.
What do you think about 2020 and the future?
What about communication? To sort out all together!
TV campaign with reports
Cyclamed spots on screens in pharmacies
– Radio France Info
Flyers, posters in metro stations in Paris, buses in Lyon
Young people in civic service: "The leopards of sorting" in Normandy
In January 2021, Cyclamed participates in the campaign of the Ministry of Ecological Transition with ADEME and other eco-organizations on the circular economy: Reduce, Repair, Recycle (3R)
Crédit Agricole
The Crédit Agricole is the bank that has decided to trust us at TriMed's, so all transactions will be secured via their payment platform with 3D secure authentication.
In June 2019, our bank set up nationally a device of energy transition: "the green consumer credits".
These represent 1,388 loans for over 17 million euros in Provence Côte d'Azur region alone..
Individuals can estimate their energy saving project with the free online simulator "calculeo".
In addition, some "reforest action" life insurance or pension contracts provide for the planting of a tree in certain regions of France.
Previously known as the "green bank", it is a cooperative bank that meets the needs of its members and supports the development of our territories.
The Cooperative and Territorial Pact is structured around 5 commitments:
achieve excellence in customer relations
assist the territory in a sustainable way
be a responsible employer
put their cooperative model at the service of the common good
reduce their environmental impact
Crédit Agricole has adopted a responsible purchasing policy:
• Ensure responsible behaviour with suppliers
• Integrate environmental and societal aspects into their purchases
• Increase the share of local purchases and contribute to the development of the territory
• Integrate the total life cycle of a product for its appreciation and valuation
For almost 12 years, the "Crédit Agricole Solidarité et Développement" Foundation has supported 160 projects for 2.3 million Euros.
It allows to finance initiatives in favor of the environment, sustainable development, living together and heritage:
• Sustainable development: Plastic Odyssey, SOS Grand Bleu
• Living together: HH 83
• The environment: Bee'osphera, SPLP Fund, Surfrider Foundation Europe
• The heritage: Museum of fine arts of Draguignan
Crédit Agricole also supports projects with CSR objectives:
1) Green consumer loans with the "calculeo" simulator
2) Reforestation of forests with "reforest action"
3) Commercialization of the OPC Amundi Valeurs Durables: activity related to sustainable development and mainly to the Environment
– Energy efficiency
– Water management
– Waste management
And develop renewable energies (solar, wind, geothermal…)
4) Environmental loans: zero-interest eco-loans resulting from the provisions of the Environmental Grenelle Law
5) The Sustainable Development Booklet
A mobility plan is developed:
• Bicycle mileage allowance (implemented July 2019)
• Carpooling mileage allowance (implemented July 2019)
• Electric vehicle for daily trips around its headquarters in Draguignan
Finally, the "Caisse Régionale Provence Côte d'Azur" is the only French bank certified on all its sites with ISO 5001 certification since December 2015.
Pharmacists, what are you waiting for?